At AUI we collaborate with the scientific community to plan, build, and operate cutting-edge facilities.
We cultivate excellence, deliver value, enhance education, and engage the public. Our expertise focuses on continually improving research and development, user facilities, management and operations, technology incubation, and community engagement through workshop and conference planning.
AUI was created in the public interest as a non-profit organization to establish and manage one of the first Federally Funded Research and Development Centers (FFRDCs), Brookhaven National Laboratory. We pioneered the user facility model allowing the research community to tackle science projects at a scale that no single institution could afford individually. User facilities are the backbone of today's national lab system, providing access to cutting edge facilities to enable new technologies that push the boundaries of science.
We continue to be the trusted manager of the US radio astronomy assets for over 70 years. We lead an international coalition to develop, build, and operate the groundbreaking ALMA observatory. And we are continually expanding our focus to address national challenges such as cybersecurity with our incubator AUI Labs.
AUI values the pursuit and transmission of truth through the enabling of the scientific community
Integrity
Openness, honesty and fairness are core AUI principles; our employees' creditability is a source of great pride.
Discovery
We are committed to science impact and the advancement of knowledge; we actively pursue innovative partnerships.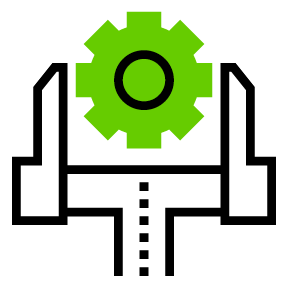 Discipline
We believe our success in complex projects depends on hard work and acute attention to detail; we focus on and deliver results.
Partnership
Engaging science enthusiasts globally across organizations, cultures and borders; we promote science advancement.